Client Story:
Cure Kids
Cure Kids was established in 1971 with a vision for a healthy childhood for everyone.
To date, Cure Kids have raised more than 40 million dollars! This has funded vital medical research that is leading the way globally and will benefit generations for years to come.
After a 13 year break, Cure Kids Red Nose day made a comeback in 2010 and Novelli is proud to have worked alongside the charity ever since.
CHALLENGE:
To raise funds and awareness for Cure Kids through branded merchandise for their annual Red Nose Day campaign and its lead up. This is to ensure the charity can continue to fund ground-breaking research to help not only kiwi kids have a healthy childhood but also children worldwide.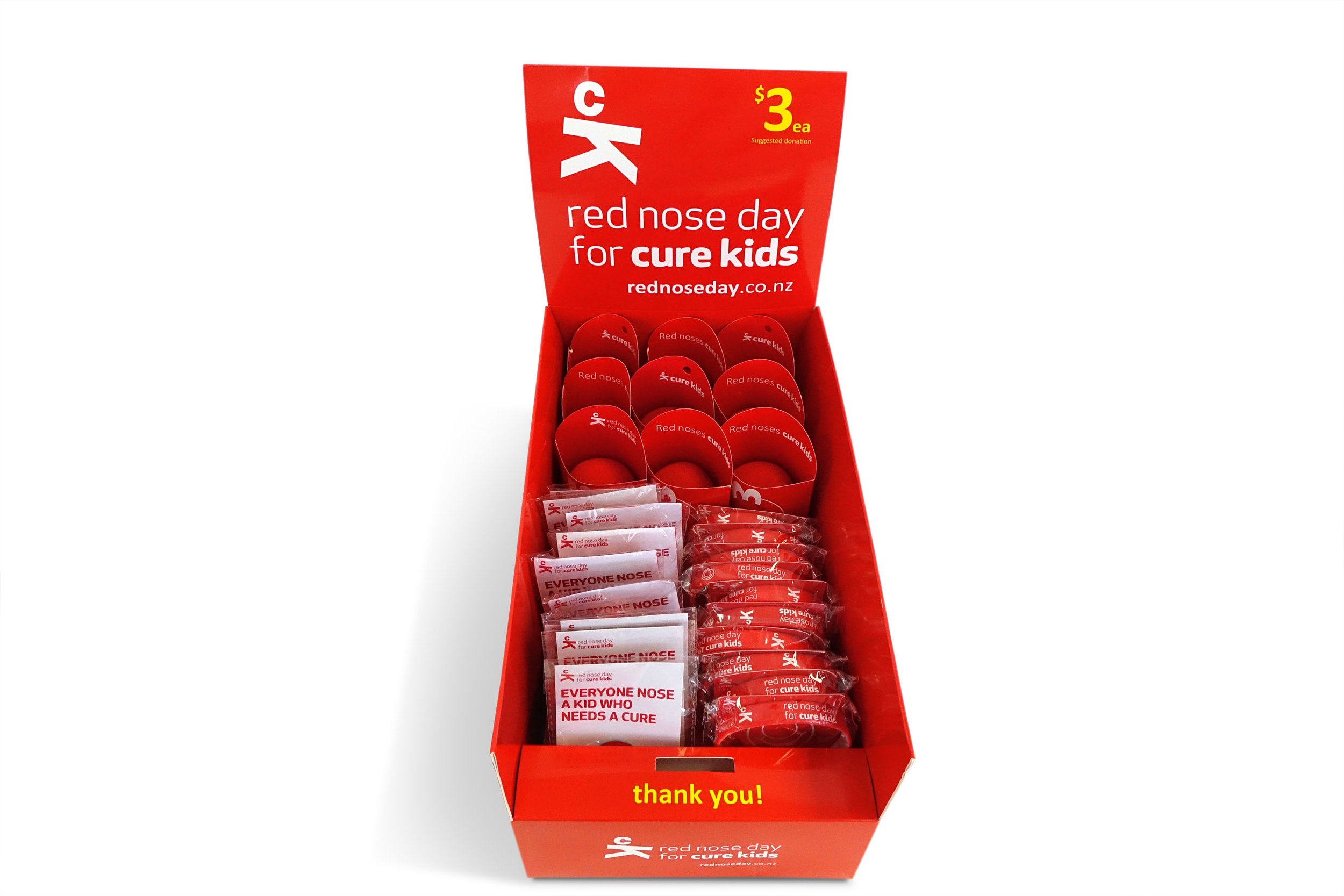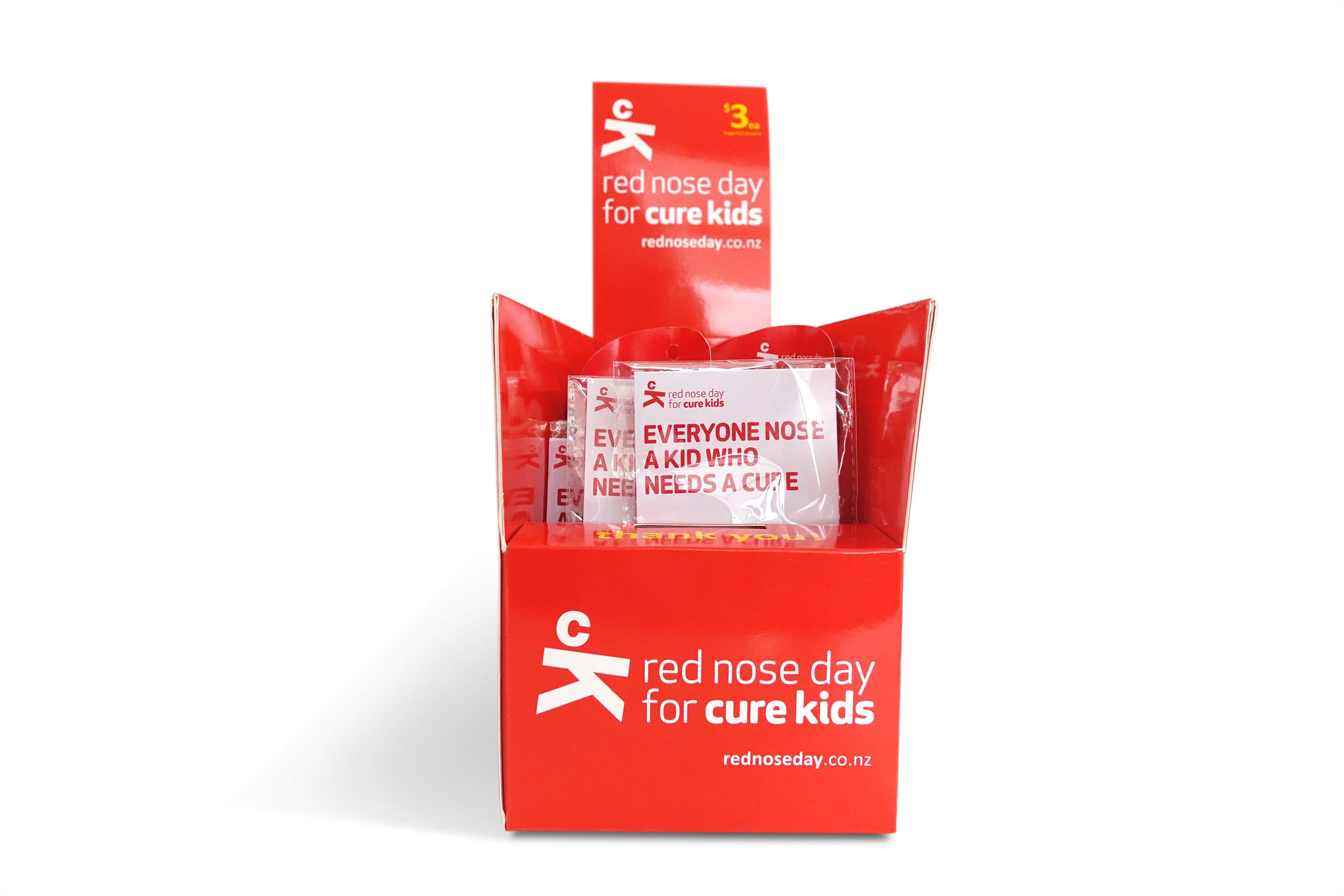 Red Nose Counter Top Displays
Novelli designed and supplied new and improved counter top displays to sell Red Nose merchandise from and in 2016, distributed these - along with over 100,000 red noses - to more than 2000 retail outlets.
New expression noses
In addition to producing a creative range of branded merchandise options in past years, Novelli most recently designed a range of noses with different facial expressions… from a cheeky face to a karate kid.
Last year, these face noses proved even more appealing than the original foam nose!
Logistical process
Novelli took on the entire logistical process including developing an online ordering system for retailers, warehousing and distributing 20 SKU's to more than 600 partners (including 2000 retailers), as well as accepting, sorting and counting all Red Nose returns.
Results:
Taking care of the merchandise and logistical process allowed Novelli to significantly reduce costs for Cure Kids which in turn allowed the charity to do what they do best…
Fund research that will find cures to help kids around the world.
In 2016, the Cure Kids team managed to raise more than $870,000…
an impressive feat in little New Zealand!